I spent a fair amount of time going through the listings and cleaning things up. I unified all of the full size LED sign listings into one to reduce clutter. I also combined the coaster listings. In the end I removed almost 14 listings by unifying the listings in those 2 categories.
I went through several designs and iterations for the spice rack over the past 3 weeks. My goal was to create a stackable or modular rack that has room to fit 5 Medium-Large spice bottles comfortably.
Prototype:
I made my first iteration of the spice rack at the weekly Open Hack Night at Synergy Mill, My local Makerspace, it was an inch less wide, so it was a bit too crowded for large bottles.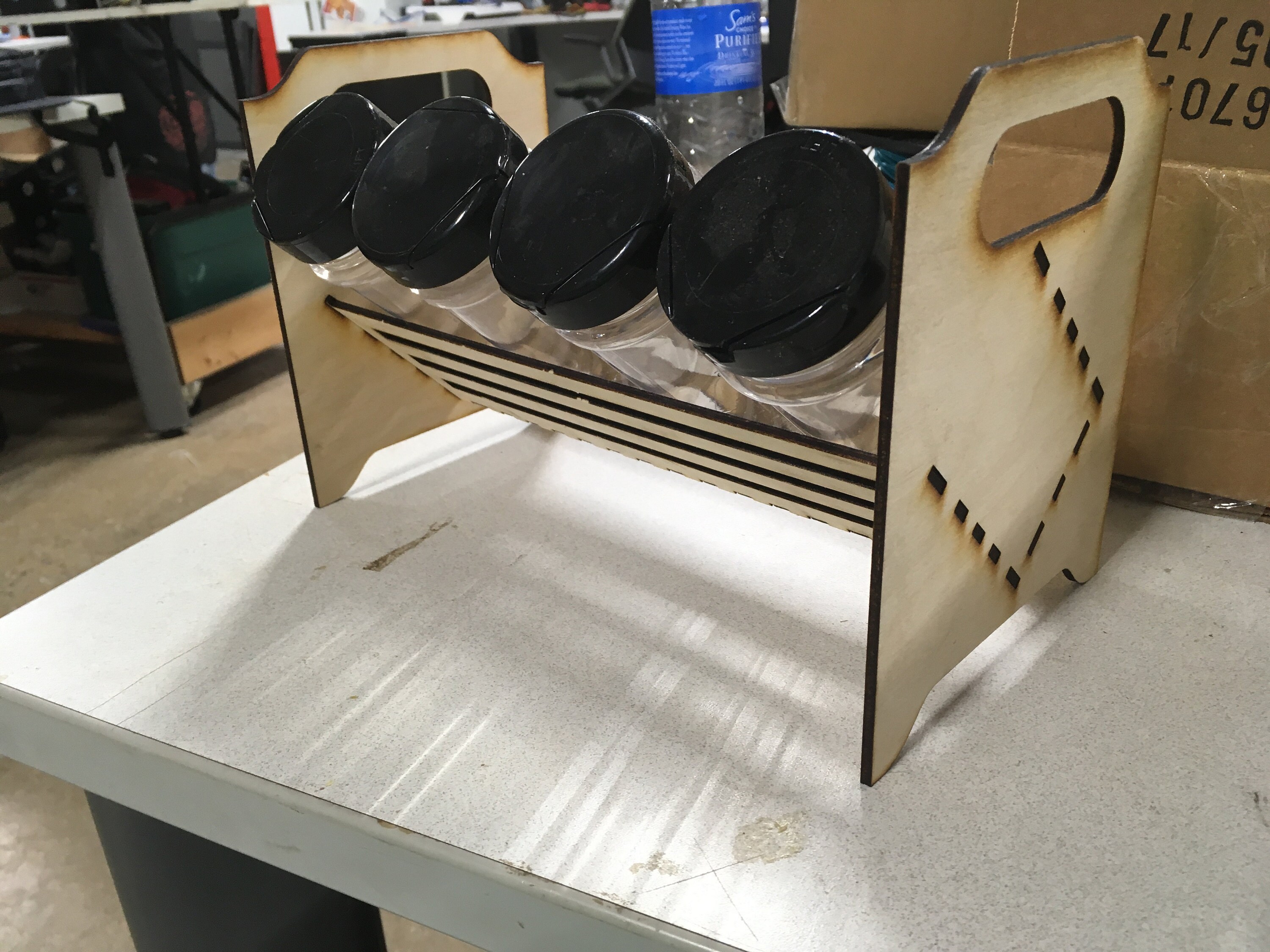 Stain Testing:
When I returned home, I tested stains on the material I would be using. I decided to go with Special Walnut and Golden Oak.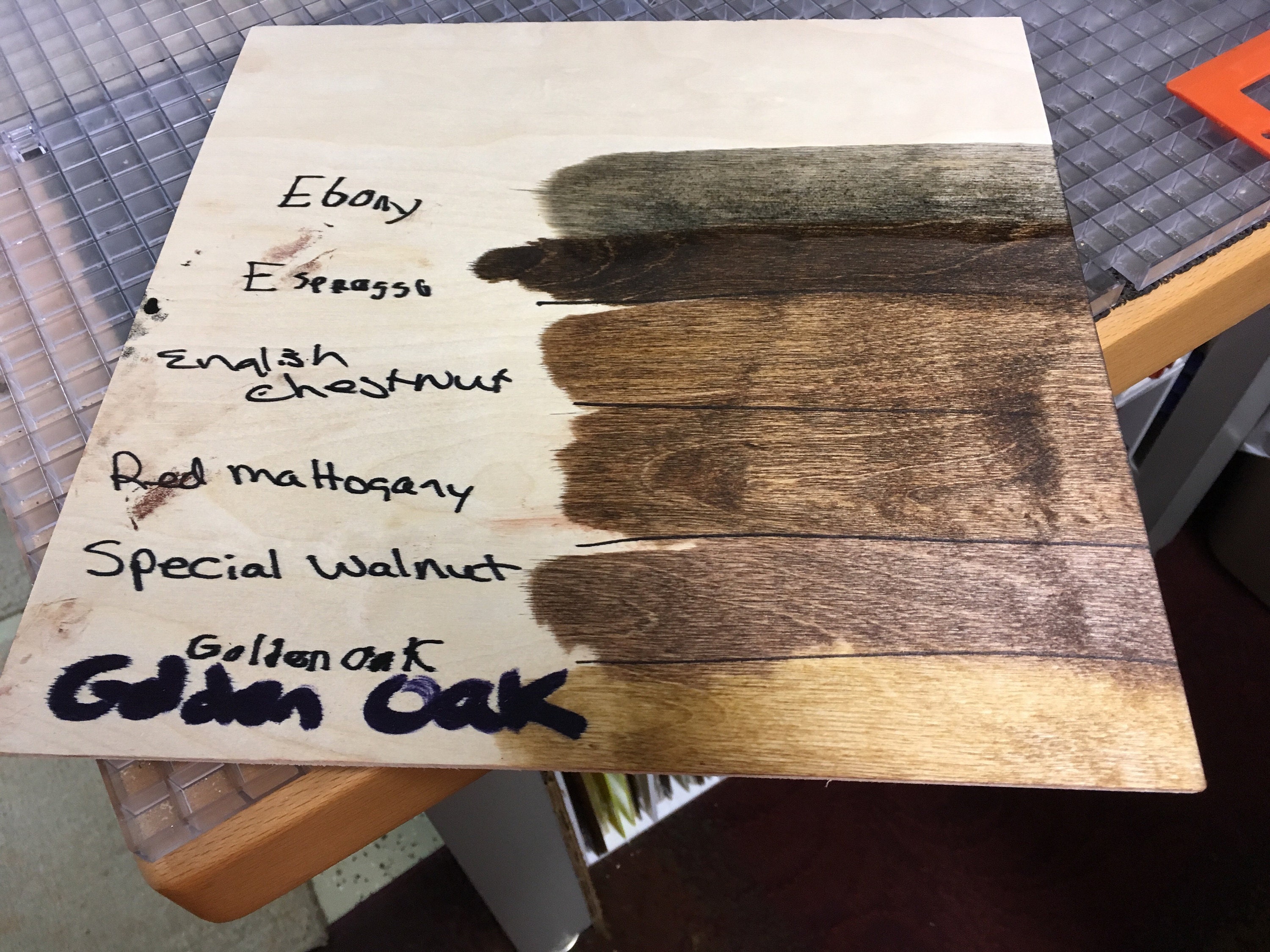 Iterations and Finishing:
I iterated for several days, some designs were not modular, some had different shelf angles, some were 2 high, some were shorter, and some were longer; but I finally decided on an 11" spice rack with the same side design, but with a brace on the shelf  bars and 1/4" thick sides instead of 1/8". I laser cut it on my Laser Cutter, glued everything together, and did the initial polyurethane finish.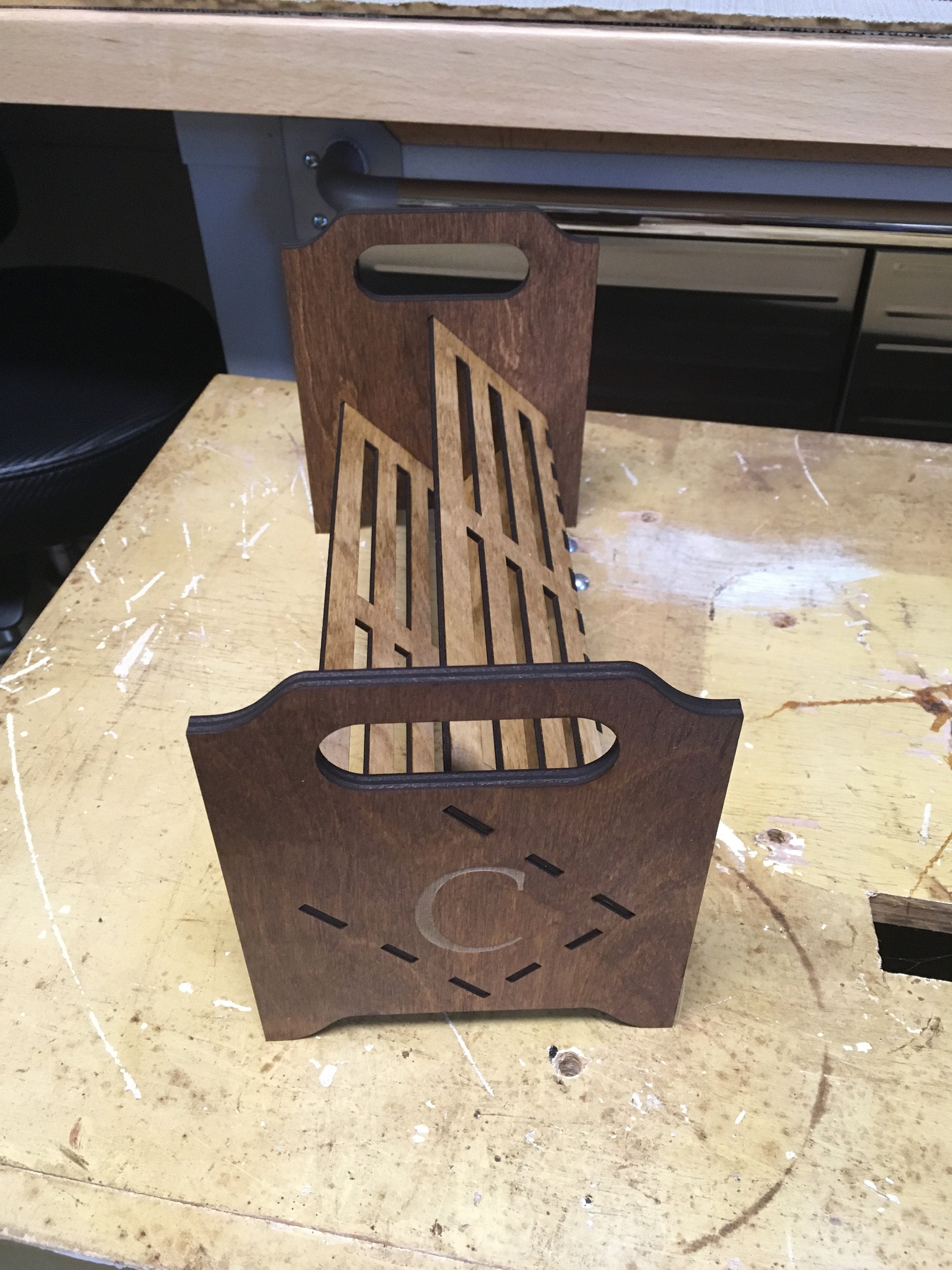 The Final Product:
I ended up putting on 2 coats of Polyuerthane to better protect from moisture. I decided I will make this my Tex-Mex spice rack with my Homemade Taco Seasoning, Cumin, Garlic, Chili Poweder, and Parsley (one of my family members does not like cilantro). The spice rack is available here:
https://cannoncustomcreations.store/listing/542192384/laser-engraved-stackable-spice-rack